10 Easy Tricks To Improve Your Social Media Optimization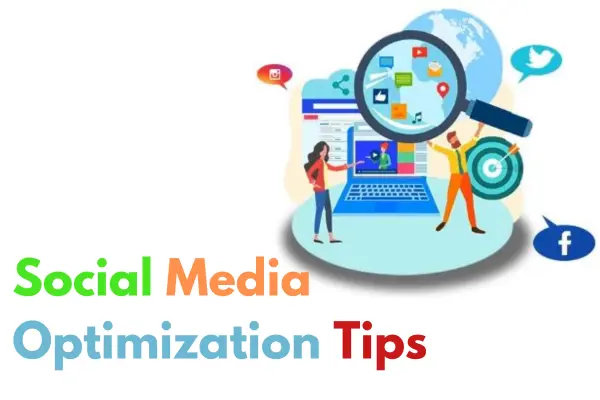 What is social media optimization ?
Social media optimization (SMO) is used as an analytical tool for owners, content creators and social media marketers to increase the online presence of their businesses or platforms.
SMO is a process where companies make their profiles and handles on Instagram, Facebook and Twitter because they get customers for their business. Social media optimization is all about strategically maximizing, building, and planning your social media plans to engage with your target audience.
Figuring out how to optimize your social media profiles and posts for maximum returns can sound intimidating, but we've put together a list of simple tips that don't involve complicated keyword research or require technical know-how.
Optimizing social media involves many different techniques and strategies that vary in complexity and scope. In any case, social media optimization should be based on insights gathered through performance analysis, audience and competitor research and social listening.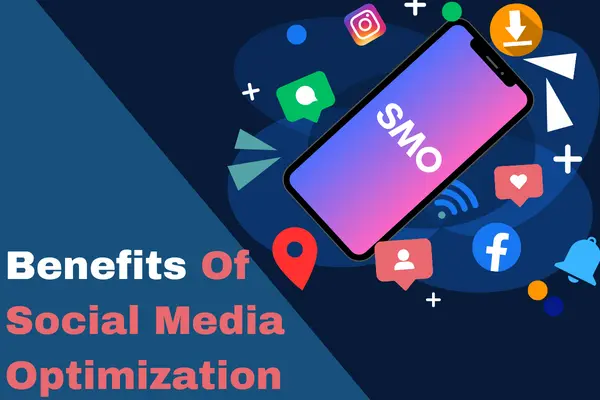 Benefits of social media optimization
These are some benefits to optimize your social media:
1. Social Media Optimization will shape your brand
To expand the awareness of your online business even better on social media, SMO has been the best till date and for any business, first of all its brand awareness is most important.
2. Leads Generation
Social media optimization helps in the process of generating better quality leads, the more you optimize your business page, the better your chances of getting the best quality leads.
3. How to increase online page visibility
It helps a lot to have more and more logos on your page, but to improve your online visibility, you will also pay for video posting with images per page and if possible, more engaging content should be posted so that the user engagement rate can also be increased.
4. Helps to connect with your customers
With SMO, you can become more aware of your following audience or directly connect with your followers or customers. Due to which the requirements of your customers can come directly to you.
5. Increases the Reach
Social media optimization helps you to reach your niche audience more and better. It's a way through which you can establish your brand at a good position. The better you optimize your social media, the better your posts and videos will reach as many people as possible.
There are many benefits of SMO, if you optimize your business page, you will get many benefits or if you establish your brand with a planned strategy and try to give maximum relevance to your content.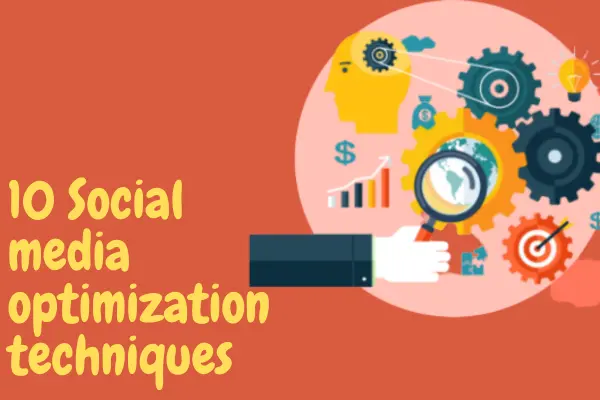 10 Social media optimization techniques to improve your business
Looking at the social media presence of any brand, you may feel that it does not do anything for its social media but there is a lot that a normal user does not see.
So you can never be sure how much effort a brand puts in for its business. We will tell you the same effective strategies that you can double your results and leads by optimizing your social media well:
1. Consistency of your posts :
Maintaining the consistency of whatever post you upload on your business page is the biggest responsibility of the page.
It is important that you have to post only quality content on your page, which content will be liked by your following audience and such content so that new audiences can also be converted into your customers. But for that you have to analyze your audience at what time the audience of your page is mostly active.
There are certain times of the day and week when your audience is more likely to be online and more likely to like or respond with a comment to your social content and it is important in social media optimization to maintain your consistency in your posts.
2. Keep questioning in your content :
This thing will not be easy at all if you asked some question on your post or your audience gave us feedback related to the question.
Getting comments from the audience related to that question can happen only when you make your question interesting and ask those questions whose answer is known to the audience, so that there are more chances of getting the answer.
3. Make carousel posts :
Carousel posts is the engagement technique which are used by some popular brands on their platforms for social media optimization. Carousel posts are those posts in which there is an option to view more posts by swiping left, especially when there's a persuasive cover slide. Here is a website were you can easily create your carausels.
4. Right amount of your content :
It is important to provide as much quality content as possible to your followers as this is a surefire way to increase your engagement rate. It's essential to find the optimal social media schedule for your Page's audience that will increase your engagement rate and conversion rate.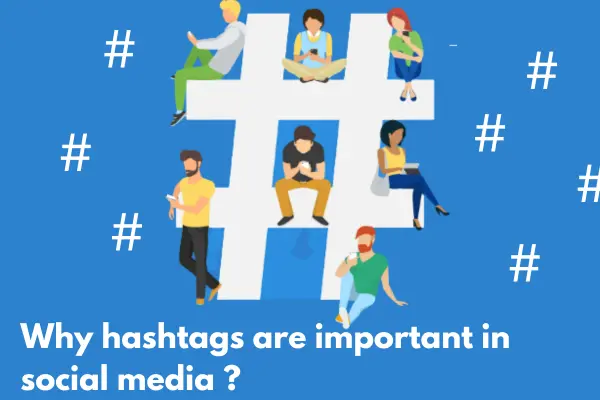 5. Give correct hashtags to your posts :
Hashtags give good results only on Instagram and these Hashtags are mainly used to increase visibility in social media optimization and the new update of Instagram has helped social media marketers to apply hashtags to find your needed content.
You can put your hashtags directly in the caption and always use only relevant hashtags. Don't use irrelevant or widely inclusive hashtags like #explorepage (this hashtag might be marked as spam on your post).
6. Maintain professionalism :
If you have decided to expand your business through social media, then it is not wrong. But if social media can build your business, it can also destroy it because sometimes you have posted any wrong information on your page, then your post can come in controversies, which your followers have to face sometimes but these types of situations will be less likely if you focus on your social media optimization strategies.
or if the responsibility of managing the social media activities of your business page is given to a staff member, then you should make a social media policy for your business.
7. Measuring results of your page :
By now you must have come to know that many factors have to be analyzed to do social media optimization which can directly affect your SMO strategies like campaign optimization, creating new goals, assessing tracking meters. By analyzing all these, you can measure your results.
8. Optimization of links in SMO :
Social media is not just per run marketing basis but with the help of social media we can direct per website traffic transfer or users can continue their engagement with our website.
It is necessary to use social media to bring traffic to your website because social media gives you immediate or direct traffic.
You can easily and quickly track behavior of your audience by adding UTMs (Urchin Tracking Module) to your social media channels, handels, pages and posts which can help you to maintain your social media optimization strategies. If you want to know more about UTMs then visit the site.
9. Use the correct size of images :
You yourself would not want any image to appear to you in such a way that you do not understand anything about that image. Your brand image should be professionally designed so that your image gives the user an idea of ​​what information your user wants to reach.
Image size also plays a role in SMO because the content of the image is hidden from the face of its size or the image looks very bad.
The size of the posts are also an important point for social media optimization.Therefore, whenever you design the image of the post, first of all focus on its size and secondly, the image should never be copied and posted because it creates the issue of spam and fake images.
You will also want to ensure that the consistency of the image remains on all your social channels.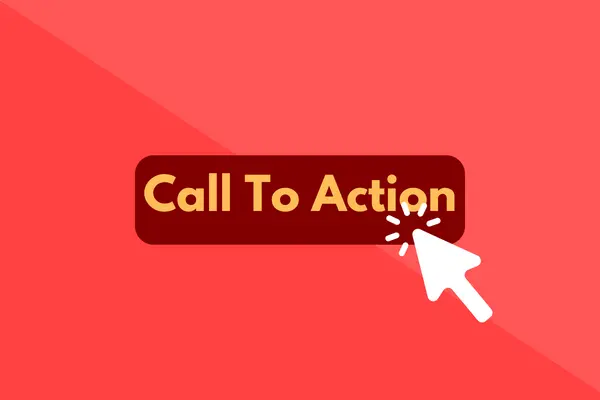 10. Include a CTA and link in your bio:
Use social media optimization to log more conversions or website traffic only if your goal is to make conversions, you must put a CTA (Call To Action) button in your profile bio. This CTA button will influence your customers to click on your website link and visit your website, online store or landing page.
Daily put a link to the highest quality content in your bio or a link to a landing page that can increase your conversions and by putting a link in bio, you can also promote your new content well and also the traffic of your website or online stores will also increase.
You also have to keep in mind that your link cannot cover all the traffic of your website, if this happens then the traffic of your website will end.If you do this then there will be no use in learning social media optimization.
Conclusion
Am I right that in today's world it is very difficult to get someone to withdraw money according to his will ? I mean there is a big difference between taking your business to people and making people your customers.
There is no doubt that you can easily take your business with the help of social media to the people but it is difficult to convert your reached audience into customers and that is why along with using social media, it is also important to use social media optimization well.
But there are many such objectives on social media platforms, which will definitely make you reach your customers and it also helps in converting your audience into customers.
One more thing, that the competition level of your business also increases almost 3 times because social media marketing is increasing very fast with time. Therefore, to stay in the eyes of your audience, you should keep doing something new for your customers so that there is no thought of shifting in their mind.
Visit to gain your knowledge about digital marketing through another blogs.
FAQs
1. Why is social media optimization important ?
Ans. By optimizing your social media, you can understand and improve your online business. Optimizing customer loyalty, brand awareness, website traffic and conversions can bring better and better results.
2. Which social media platforms should you focus on for SMO ?
Ans. There are many social media platforms, but which audience do you need for your business and on which platform can that audience be found. You should choose platforms by focusing on these parameters. Facebook, Instagram, twitter linked in , these all are the most popular social media platforms as you know and the tricks and tips of social media optimization of all these are different.
3. How can you optimize my social media profiles ?
Ans. You can optimize your profile with a consistent username handle, providing a compelling bio, including links to your website, adding a professional profile picture, and including relevant keywords.
4. How often should you post on social media ?
Ans. The posting frequency depends on social media platforms and preferences of your audience. Do Experiments with different posting schedules to find the actual and real optimal frequency which keeps your audience engaged with you without overwhelming them.
5. What content should I post for social media optimization ?
Ans. You should post entertaining, informative, and engaging content that connects with your target audience's interests. Use various types of formats, such as images, videos, articles, and infographics.